Awards
Baltic Real Estate Awards 2019 are for Baltic region real estate projects, or phases of large projects completed for occupancy during the year 2018. They include awards for the most value producing buildings of the year in the areas of office, hotel and residential development as the special prize.
Categories
Best office & business development
This category rewards newly constructed office buildings and business parks that offer owners and users increased worker satisfaction and productivity, improved health, greater flexibility and enhanced energy and environmental performance of the workplace. Through an integrated design, the focus must be on the ability to accommodate the specific space and equipments needs of the tenant.
Best residential development
This category celebrates new developments that provide the best housing opportunities, while adopting originality and aesthetics. An integrated urban design, as well as a smart-site planning, is important for the residential project to merge well with the wider community and surrounding neighbourhood.
Best hotel & tourism resort
This award honours the most innovative newly-constructed hotel in terms of architecture and  interior design, while also considering client well-being, services provided to guests, leisure and recreational facilities and environmental aspects.

Criteria
The awards are judged according to the following key criteria:
Innovation & Design showing new ideas, approaches or execution models that enhance the project's tenant appeal, efficiency and value in relation to its environment, public and media recognition, sustainability;

Location & accessibility effective site selection credentials, catchment capacity, transport access, etc.;

Quality & punctuality of construction process.
Awards partners:


Jury members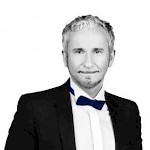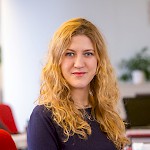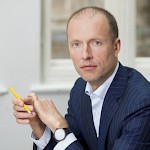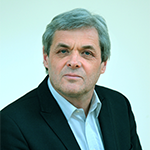 Ardi Roosimaa, Chairman and owner at Uus Maa Property Advisors, member of the board at Association of Estonian Real Estate Firms (Estonia)
Liucija Zubrutė, Editor of RE rubric at "Verslo žinios" (Lithuania)
Mindaugas Statulevičius, Head of Lithuanian Real Estate Development Association (Lithuania)
Kristi Kool, Aripaev RE site Kinnisvarauudised.ee project manager (Estonia)
Gvido Princis, Riga City Architect (Latvia)
Linas Naujokaitis, Docent at Vilnius Gediminas Technical University; member of the Board at Lithuanian Architects council Union (Lithuania)
Thomas Tranberg, Deputy CEO at "Bonnier Fastigheter" (Sweden)
Procedure
Phase I. A list of projects completed in Lithuania, Latvia and Estonia in 2018 is drawn up by Newsec Baltics and Ober-Haus Real Estate. Based on the detailed criteria, Newsec Baltics will select TOP5 projects in office and hotel categories and Ober-Haus Real Estate will select TOP5 projects in residential development category. Totally TOP 15 real estate projects of year 2018 will be selected for further evaluation process.

Phase II. Developers of TOP15 projects will be invited to complete applications (questionnaires) and provide more details about the projects.

Phase III. TOP15 projects with completed applications (questionnaires) will be provided to the awards Jury for evaluation. The Jury will evaluate the projects on the basis of the detailed criteria within the relevant area of competence. The scores of the Jury will be added up to identify the top scoring projects in each category.

Phase IV. The winners in each category will be announced and awarded at the Baltic Real Estate Awards during Baltic Real Estate and Investment Forum on May 16th.